Adventure! Adventure. Adventure?
Today we do conceptual clarification boys. Should I change my avi here vote now!
I wanna do conceptual clarification on adventure.
Why?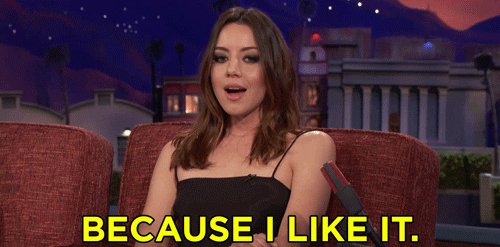 Let's go:
1.
I've been trying to figure out adventure since forever. I was writing about it on my old, very bad, totally disavowed blog in 2015; and I'm certain I was thinking about it before.
Two of the best periods of my life -- one in Ljubljana and another in Vienna -- were characterised by an intense feeling of adventurousness and I can't bring myself to believe that that's a coincidence and, thus, I'm condemned to eternally chasing that particular dragon, only able to stop chasing when I figure it out to my satisfaction and learn how to replicate it at will.  Hence this particular exploration.
2.
Let's jump off from what we have -- for there is no other possibility--: What was the feeling that I had in Vienna and Ljubljana? Or rather, what about it was unique, notable, shared between the feeling of both those periods but distinct from other things I've felt? 
The first thing that comes to mind is how the world was incredibly open. It felt like an unexplored video game map. Having no idea what I could find I found the world unconstrained and undetermined, pregnant with potential and possibility. 
It wasn't a particular emotion, it was rather an existential stance towards the world which, I guess, could be encapsulated by I don't know what is going to happen, but it will be good. I don't know what is going to happen, but I do know it will be good.
This is interesting because how can you have knowledge of the latter without knowledge of the former? It feels like for you to know that what would happen would be good you would need to know what would happen, in the first place. 
It also seems like I could just be wrong and believe instead of knowing. That I could believe that things would be good but not know it. 
This seems to logically be the case i.e. it was logically possible. But I didn't feel it as a bodily expectation. My bodily expectation, my whole being, was organised from within the view that only good things could happen. From within the view that whatever would come to transpire would be good. 
(This is incredibly reminiscent of how the world of depression is, in contrast, one of a foreshortened future with no possibility of hope or trust in good outcomes ever transpiring)
3.
Both of these periods were periods of felt chronic adventurousness. It was just something that infused my daily life for the months I spent in those places. It seems like there is also the possibility of acute felt adventurousness. When I bring my mind to that, two of them come to mind: the first one in which I was walking my puppies (yes), and another in which I was swimming in way too big for me waves.
The first was characterised by its distinct feeling of new-ness. I was walking through a path I had walked hundreds of times before but now, worried about them hurting someone or getting hurt by someone, I processed everything in it in an entirely fresh manner. 
The too-large-for-me waves are most distinct in how they caused me to feel like I was not anymore in control. In addition to that I could've gotten hurt, as could've the puppies before: there was little control and high stakes. 
Similarly, both in Ljubljana and Vienna, I lacked a sense of control. 
I remember walking with a professor after class (Hi Sebastjan 👋) and him asking me where I was going and replying "I don't know". And I meant, I didn't feel like I was in control. (I was deep into meditation and focusing and lucid dreaming practices at the time and that might've contributed.)
3.
At the same time you can definitely imagine situations where you're not in control and might get hurt and which don't feel adventurous. Horror movies are a prime example of that. People in a horror movie feel, well, horrified. Why is that? Why don't they feel adventurous instead? 
Well, being trapped inside a house with a monster causes the horrified reaction. You can only survive by hiding which is the same as freezing which is the same as playing dead. There is nothing good that you can potentially discover, or learn.
However, in those movies -- or the part of the movie -- where the monster is tracking you down the street or if it is a haunted house movie it does feel adventurous. And there might be something good or useful or life-saving (i.e. good and useful) to be discovered. 
We can again contrast this to something you know is gonna be good: having a dinner with friends you've dined with 100 times before. Fun, yes; adventurous, no. 
4.
If we bring all of the above together we get situations in which there is something to be discovered or learned (this matches to sense of the world being open and pregnant with potential) which could potentially be good (else you fall into pure horror, or torture: all the ways in which the world could be bad or hurt you) but which might also potentially be bad (the stakes with the dogs and the waves).
From that we can derive four potential felt, existential, bodily stances: 
It will be good

It will probably be good but might be bad

It will probably be bad but might be good

It will be bad
The first is experienced as excitement without adventure. Think of listening to the new song your favorite artist just put out, for the first time.
The second is experienced as adventurous. 
The third is experienced as adventurous as well. 
The fourth is experienced as horror, depression, torture, the freeze response. Think being locked with an unchained bear inside a room.  
5.
We can map the above back: Vienna and Ljubljana felt like (2). Why not (1)? Because of the lack of control bit. I felt like only good things would happen but I could not ensure that because I didn't feel in control of what was happening. It was possible that bad things would happen.
Same with the dogs and the waves: I think it's going to be fine but it might not be and my mind is updating really quickly between that and more dire and more hopeful outlooks as I gain information by engaging in the activity. (Perhaps then why the sense is acute and not chronic.)
6.
Notice how both the experienced-as-certainly bad and the experienced-as-certainly good options involve a sense of certainty. Certainty means nothing to be learned. 
However, both the nicer and less nice version of adventure are open - there is something to be learned. 
Think of how learning at its best feels adventurous, like exploring a portion of the game map of The World or of Real Life that you hadn't before. 
7.
So we get: adventurousness is a felt bodily disposition that arises from engaging in an area where learning can happen with the belief that what will transpire will possibly but not certainly be good. 
Thanks for playing.

P.S.

I've figured out the ways in which I was retarded with substack. It took me time but I don't just larp being retarded. Substack is a more direct more intimate means of communication. Because of this I'm probably gonna start experimenting a lot more with it (sending you a long-form essay/blogpost is already that). Probably life updates, what I'm up to, random shit that's on my mind, what I need help for, my desire to turn my followers into a community because of their shared interests, my desire to engage with people in a deeper way, my desire to help others in a more direct way, offering help where I can help, big problems I'm trying to solve, the whole shebang. — Oh so Twitter you mean? Shut up. I mean more of Rival but not what you've seen so far. KISS